We are a small Web Design agency delivering the best services to our clients. One of our strength is the ability to work together as a team on the projects entrusted to us by our clients from all over the world. We have the experience and the right expertise. Our clients come from different businesses ranging from Local Business Owners to SMEs. We believe that each and every client should be given value for their money. There, we ensure that all our clients have a great experience and get the desired output.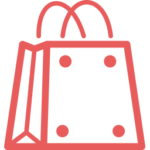 Design and Development of powerful eCommerce websites for online retail stores according to your needs at Web Zando.
We love to play with HTML and CSS to develop a stunning, professional and awesome websites with our impeccable skills.
We know how to outrank your competitors in Search Engines, we have working strategies for your website to get you to the top of SERPs.
Responsive Web Design is a must and we make mobile responsive websites and turn ugly and old websites into Mobile Responsive site.
Tune up for your website of all those errors and low page load speed, We'll run a thorough check up to get it optimized.
So you have a very important Landing Page? Don't worry. We have the skill of optimizing Landing Pages to increase the conversion rate.
Web Security is inevitable for any website these day. Let us help you secure it to avoid hacks and intrusions in your website.
In house guy to meet your Branding Needs of the business. We use the professional tools like Adobe InDesign, Adobe PhotoShop and Adobe Illustrator for this purpose.
What Our Clients Say About Us?
I have not only found Web Zando the best web development company I have ever worked with, but also they become a friend to our company. I truly cannot express here enough of how much work Khurram did for us and how honest and full of integrity he is. We have had a project website that required a Login and Responsive feature plus student portal etc with payment gateway and he is doing it all for us. This review is for the nature of how attentive his work is. He understands our needs and communicates with us each day on Skype. Building a website needs this sort of dedication and attention and he was able to deliver this to us. He is honest and will stick to the payments as we arranged. He works very late many nights as we are on eastern time and he is not. He is not a complainer. I cannot tell you how much i am so happy to have found him. We will keep his company on board with our company because he is very skilled and knowledgeable and most importantly honest and caring. Thanks Khurram!
Hassan is a dream to work with – very accurate, efficient and an excellent communicator. I couldn't be happier with the website that he produced. He is professional and responsive. He listened to what I required and delivered exactly what I was looking for . I will certainly be re-hiring him in the future for other IT projects.
Hassan is simply fantastic. 100% responsive and always available for communication. He is a true professional and has provided me an entire plan to optimize my website for improved SEO rankings. He will remain as my web master, web designer, SEO expert and be my lead for anything related to my e-commerce and website development. He has exceeded all my expectations & I have very, very high standards! Thanks, Hassan.
Very professional and reliable. They knows exactly what to do and how to apply it. Very reliable and quick response time. Highly recommended.
Web Zando is growing very fast due to the excellent delivery of our services. Our innovative team members had played a vital role in contributing to our success. We work with all our clients as Stake Holder of their business. It is our motive to see our clients business grow and you can always count on us. We aim at keeping ourselves up to speed with the latest web technologies.
We give each one of our clients personal attention and consistently provides the progress of the project. We deliver the project within the agreed time frame and never miss deadlines. Yes We don't miss Deadlines! We try our best to create a seamless flow of work and at the same time upholding a good business relation with our clients. Every client who have worked with us can attest to the fact that we have proven to be very professional and easy to work with.